Episodes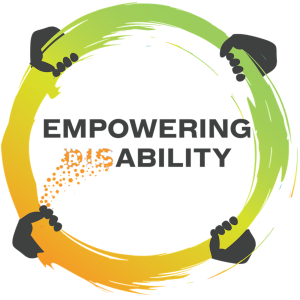 Wednesday Sep 20, 2017
Wednesday Sep 20, 2017
Bill Hiltz shares his story of how he was mistreated and caged in an institution as a toddler, freed by loving people, and how he has grown into a leader advocating for positive change for people with disabilities.
In this podcast episode, I had the pleasure of interviewing 'Team Bill', including; Bill Hiltz, and his supporters Joyce Balaz and Arn Row. Bill is a disability advocate that is promoting positive change in the Ontario political arena by sharing what it is like to live in his shoes. Bill is non-verbal, and he is impacted by an uncontrolled seizure disorder that can rule his life. 
Bill Hiltz's Story
Paraphrasing from the Podcast Joyce and Arn share:
Joyce: "When Bill was born there were complications with the birth that led to Bill's seizures. At the time, his family didn't have the resources and supports to provide for Bill, and Bill went into foster care system at 1.5 years old. Bill went into a number of foster families, in and out of the hospital, and then ended up at Christopher Robin, which was an institution in Ajax, Ontario. The institution was closing when Bill was 8 years old, and a family who had already adopted another child came back to the institution and adopted Bill.
Arn: "It is important to share Bills experience in that institution. Bill's time was mostly spent in a crib cage, which had 4 sides and a top on it. Bill wore a helmet because he was banging his head on the bars, which was Bill's way of trying to tell whoever would listen that he didn't want to be in there."
Joyce: "When he was taken in by the family after the institution they just loved him to death, and he lived with them for 12 years (until he was 19). The father providing most of the care fell ill, as well the 3 (other) boys of the family where moving out of the home – so it was a time for transition (for Bill)."
Joyce, who was Bills educational assistant (EA) at school since the age of 13, heard that Bill was looking for a new home. Bill and Joyce gave living together a couple of trial runs and it went well. Bill then moved in with Joyce. Since then they have blazed a trail with their advocacy work, and growing and learning together.
(Left to right: Arn Row, Bill Hiltz, Joyce Balaz)
Start with the Assumption of Capability
When you see Bill you wouldn't expect him to have done the things that he has done in his life. When Bill was in the institution as a toddler he was caged because he was misunderstood. Assumptions where made about his capability, or should I say incapability. Bill was shown love and respect by the family that adopted him, and since by Joyce, Arn, and many others. Bill's story highlights the dangers of starting with the assumption that a person isn't capable.
By assuming a person is NOT capable we keep them caged and deny the opportunity to live their best life. When we start with the assumption that a person IS capable, we give that person the opportunity to grow and live their best possible life.
What is the worst thing that can happen if we start with the assumption that someone is capable? They fail, and hopefully learn so they can be more successful in their next attempt. (Yes, it is important that we consider holding people capable in an environment that is safe for them so that if they do fail they have the opportunity to get back up and try again.)
Always start by holding people capable, disability or not!
Bill taught me this invaluable lesson. When I first met Bill I assumed that Bill wasn't capable of having a conversation with me – and boy did he prove me wrong! Thank you, Bill.
We discuss holding people capable in more depth on the podcast.
Our Fear of 'Different'
It took me well over 5 days of being around Bill before I actually engaged in a conversation with him. What took me so long to talk with Bill?
It was my own fear.
I judged Bill because I had perceived Bill as being different than me. This self-acknowledgement hit me square between the eyes. My sister has a disability, and I have several friends that have disabilities, and this fear was still present inside of me. What does this fear look like for others that have not had contact with people with visible disabilities like I have?
Joyce had a similar experience when first meeting Bill as an educational assistant (EA). Joyce shares, "…. I told the teacher that I didn't want to work with Bill because I didn't know how to work with him. The first time that I told Bill this he was mad, and didn't talk to me for two weeks. Now that he has heard this story a number of times it has given him an opportunity to think about how other people view him."
How is your fear holding you back from interacting with a person that you perceive as different? It could be a person with a disability, a person from a different ethnic background, or a different religion.
How Do We Best Communicate with Bill (and others that have a developmental disability):
In this episode, we discuss how it can be difficult to enter into a conversation with a person when there isn't a response or acknowledgement back from the other person.  This doesn't mean that that person isn't interested in engaging with you. Here are 3 tips we provide on the podcast to communicate with people that have a developmental disability:
1)  Be patient
2) Be sincere
3) Ask how to best communicate with the person
Bill has shared, we need to learn how to slow down. A fast pace verbal world isn't the world that Bill lives in. Bill gives others the gift by providing them to slow down and operate at his frequency.
Bill Hiltz's Advocacy Work
Bill's seizures have such a severe impact on his energy that he has forgone his recreational activities, such as horseback riding, and uses his energy to solely focus on his advocacy work.
Bill envisions a world where we are seen as we who we are, not for what is different. Bill shares, "People have been excluded for so long, which means people see the difference first. When people we are truly included others get to experience who we really are."
Bill has started the "Walk a Mile in My Shoe" project (seen in the blog cover photo) where he invites people to acquire a disability, (for example loss of sight, hearing, or physical ability), and walk beside him to experience what it is like to live with a disability for a short amount of time. Bill's theory is that the experience will lead to understanding, which will lead to change.
You can support Bill by visiting his website, or participating in/ sponsoring one of his events. The proceeds go to the organization Reach for the Rainbow, which provided Bill with camp experiences as he grew up.
Bill shares his wisdom with us in his powerful poem, titled 'Understanding People'
UNDERSTANDING PEOPLE 
A SET OF STANDARDS BY WHICH TO JUDGE 
TO THEIR FRIENDS, THEY GIVE A NUDGE 
WHEN THEY SEE ME COME THEIR WAY, 
THEY STOP AND WALK THE OTHER WAY 
OR EVEN WORSE, THEY STOP AND STARE 
AS IF I'M STUPID AND UNAWARE. 
IF ONLY THEY COULD KNOW, THAT I CARE; 
HOW PEOPLE VIEW ME--IT'S JUST NOT FAIR! 
I FEEL THE VERY SAME AS OTHERS DO, 
THEY SHOULD TRY AND WALK IN MY SHOE. 
LIFE'S NOT EASY, WHEN THE BODY THAT YOU OWN 
WAS GIVEN TO YOU BROKEN-DOWN. 
THEY MAY BE MEAN; THEY MAY BE CRUEL; THEY MAY BE BAD; 
BUT MOST OF ALL...THEY JUST DON'T UNDERSTAND. 
WITH SOME TIME AND SPECIAL GUIDANCE; 
WE CAN HAVE A GREAT ALLIANCE. 
FOR AN HOUR, OR FOR A DAY; 
WE ALL NEED FRIENDS ALONG THE WAY. 
SO WHEN YOU SEE ME COME ALONG 
TRY NOT TO FOCUS ON WHAT IS WRONG; 
I AM A PERSON JUST LIKE YOU, 
WHO NEEDS AND DESERVES A GOOD FRIEND TOO. 
JUST WALK BESIDE ME STRAIGHT AND TALL 
AND BE THE FRIEND THAT I CAN CALL 
WHEN I AM LONELY AND AFRAID. 
JUST REMEMBER WHAT I'VE SAID: 
ALL YOU NEED IS TO UNDERSTAND; 
DO NOT JUDGE JUST TAKE MY HAND. 
- Bill Hiltz 
1998 
I thank Bill, Joyce, and Arn for coming on the podcast to share their story and insights!
Love & Respect,
Eric
Resources:
Walk a Mile in my Shoe: Video: Click Here
Walk a Mile in my Shoe Website: www.inmyshoe.ca
If you received value from this content please leave me a review on iTunes. By leaving a 5 star review on iTunes you make the Empowering Ability Podcast more discoverable, and more families will benefit. Click Here To Leave a Review on iTunes
The Empowering Ability Podcast is available on iTunes and various other apps so that you can listen while on the go from your smartphone!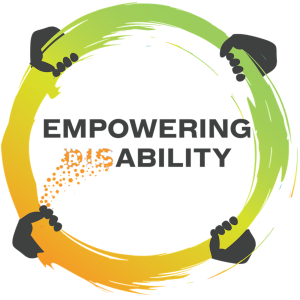 Wednesday Aug 16, 2017
Wednesday Aug 16, 2017
In my conversations with people with disabilities, their families, and supporters one of the biggest dreams they have is social acceptance. This blog and podcast gives steps we can take to start creating a more inclusive world for people with disabilities.
We are talking stigma in part 2 of our interview with Jackie Goldstein. Jackie is an observer, educator, author and speaker on community care support models. Jackie's book, 'Voices of Hope For Mental Illness; Not Against, With', shares the stories of many community care models across the world, and she also discusses Dr. Patrick Corrigan's work on breaking down stigmas.
 Miriam-Webster Dictionary defines stigma as: a set of negative and often unfair beliefs that a society or group of people have about something. Paraphrasing from the podcast Jackie Goldstein shares, "Stigmas develop out of stereotypes. When people think of mental illness (and disability) we are afraid, and we think people with a mental illness will be a problem to take care of. We all develop stigma about people's skin colour, age, and country of origin, etc. What we do is we take limited information, and we apply it to an entire group. This isn't fair to the individual."
 Patrick Corrigan US based Author and advocate for people with mental illness, has conducted research studies on stigma and found that there are three different approaches we can take to break down stigma. Patrick Corrigan focuses on mental illness, but I believe there is a large overlap with disabilities in general.
 The 3 Common Weapons to Break Stigma:
1. Protest. Making people aware of the cause/ situation. Example: March and demonstrate in the street, or write a letter to the editor.
2. Education. Provide information so that people can make informed decisions. Example: Listen to a podcast or watch a video to learn about a cause or situation.
3. Contact. Interaction with a person that you hold that stigma against. Example: Have a conversation with a person that has a mental illness.
Effectiveness of These Weapons:
"Protest is a reactive strategy; it attempts to diminish negative attitudes about mental illness, but fails to promote more positive attitudes that are supported by facts. Education provides information so that the public can make more informed decisions about mental illness. This approach to changing stigma has been most thoroughly examined by investigators. Research, for example, has suggested that persons who evince a better understanding of mental illness are less likely to endorse stigma and discrimination (17,19,52). Hence, the strategic provision of information about mental illness seems to lessen negative stereotypes. Several studies have shown that participation in education programs on mental illness led to improved attitudes about persons with these problems (22,53-56). Education programs are effective for a wide variety of participants, including college undergraduates, graduate students, adolescents, community residents, and persons with mental illness. Stigma is further diminished when members of the general public meet persons with mental illness who are able to hold down jobs or live as good neighbors in the community. Research has shown an inverse relationship between having contact with a person with mental illness and endorsing psychiatric stigma (54,57). Hence, opportunities for the public to meet persons with severe mental illness may discount stigma. Interpersonal contact is further enhanced when the general public is able to regularly interact with people with mental illness as peers."
These research findings highlight the importance of sharing our individual and family stories of disability to break down stigma. We can educate people about our disabilities through a blog, video, or story book. Or better yet, we can make contact with others and share our story in conversation. This creates a common understanding and builds connection. A story I've heard of a family that effectively broke down stigma for their daughter with a disability wrote a story book complete with pictures to share their daughter's journey with her classmates (she was in a regular classroom). The other kids in the class were so interested in the story they each started to take the book home to share the story with their parents. After learning the daughter's story, the other kids and parents were no longer scared of the disability, and started to interact with her more.
Patrick Corrigan also writes about self-stigma and how it negatively impacts us. You can read more about self-stigma in this interview with Patrick Corrigan by Aisha Jamil: Q&A with Dr. Patrick Corrigan: Public Disclosure Promotes Empowerment and Reduces Self-Stigma
Jackie leaves us with a brilliant quote from the podcast, "When you are all doing the same thing people forget about the disability and it isn't noticed."
 Our mini-series on housing for people with disabilities is continuing so go ahead and Subscribeto the mailing list to get all 6 episodes sent directly to your inbox!
Love & Respect,
Eric
Resources:
Email Jackie: jlgoldst@samford.edu 
 Jackie's Book, 'Voices of Hope for Mental Illness: Not Against, With' Click Here
 Q&A with Dr. Patrick Corrigan: Public Disclosure Promotes Empowerment and Reduces Self-Stigma: Click Here
 Dr. Patrick Corrigan, World Psychiatry publication: 'Understanding the impact of stigma on people with mental illness'
If you received value from this content please leave me a review on iTunes. By leaving a 5 star review on iTunes you make the Empowering Ability Podcast more discoverable, and more families will benefit. Click Here To Leave a Review on iTunes
The Empowering Ability Podcast is available on iTunes and various other apps so that you can listen while on the go from your smartphone!