Episodes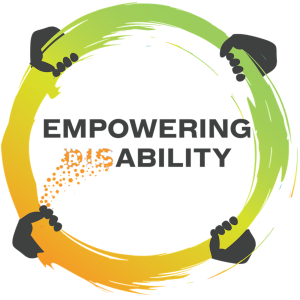 Tuesday Jul 04, 2017
Tuesday Jul 04, 2017
Al Etmanski and I talk about how to bring social change to life by thinking and acting like a movement, the Registered Disability Savings Plan (RDSP), basic income for people with a disability, and the current state of the family and individual arms of the disability movement. 
Think and Act Like a Movement
Al is the author of the book, 'Impact: Six Patters to Spread Your Social Innovation', and Al and I discuss the first pattern; think and act like a movement. 
Paraphrasing from the podcast, Al tells us:
 "It isn't about creating your own movement - we are all already part of many movements…. the question is which ones do we want to bring our energy and resources to. Thinking an acting like a movement is important because big ideas only come into reality when others feel that they have something in common. Movements create a popular support, and the cultural receptivity that emboldens politicians (enables the politician to make bold decisions). Most of the time politicians will ignore your proposals unless they pick up that there is a large degree of receptivity in the public. This is what makes movements more powerful than organizations. Movements don't happen overnight, they take time and become long term trends."
An example of thinking an acting like a movement is how PLAN BC, an organization Al Co-Founded, led the charge to bring the RDSP to life. The RDSP is a savings plan for Canadians with a disability - enabling people with a disability to save for the future in a way that does not impact eligibility for government supported programs. The idea started at PLAN, but they realized they wouldn't be able to lobby for this change on their own; they had to bring in other people. In order to address the broader initiative, they created alliances with organizations, families, strangers and adversaries and tried to get as many people moving in the same direction to achieve the ultimate end outcome – financial security for people with a disability in Canada.
How do we think and act like a movement?
Al Suggests:
 ​1) We need to calculate the movements you are already part of.
2) Identify the players that your movement touches on.
3) Of those players, identify those that are aligned with your values, and that you would want to work with.
4) Then determine how can you contribute, or how can your organization contribute. If we start with 1 or 2 % of our time and resources you can make a difference.
I got a ton of value from Al's book 'Impact: Six Patters to Spread Your Social Innovation'. I highly recommend you get yourself a copy if you are looking for a guidebook to bringing your social innovation to life.
The RDSP
 I haven't yet covered the RDSP on the podcast, so Al provides a high-level overview of  how the RDSP works, and the benefits it provides. To sign up for an RDSP you must be eligible for the Disability Tax Credit (DTC). If you are eligible, or think you might be eligible for the DTC I highly recommend that you consider opening an RDSP to support securing your, or your loved one's financial future. I will be covering the RDSP in greater detail in a future episode – so for now you can learn more by listening to this podcast with Al Etmanski, or by reading more from the government's website. 
The Family and Individual Arms of the Disability Movement
 I ask Al to give his perspective on the current state of the disability movement, and he suggested that there many arms of the disability movement and to simplify it for our conversation we discuss the family and the individual arms of the disability movement.
Current State of The Family Arm
 Paraphrasing from the podcast, Al tells us:
 "The family arm isn't as strong as it used to be - I don't see the representation from younger family members that there used to be there 20 years ago. (Al hypothesizes that) this could be because the existing players aren't reaching out, or the agenda is not relevant to younger families. The medium of expression has changed dramatically and it has me wondering where the current limitations of the family arm are currently related to our adaptation into the social media world."
 Current State of Individual Arm
 Paraphrasing from the podcast, Al tells us:
 "There is a huge shift with how people with disabilities see themselves, and see themselves in the world. Al coins this as an 'evolution of consciousness'. I come from and era where we were asking people to forget about their disability, and to push it in the background. We were asking society not to notice the disability. I am seeing an evolution of consciousness that seems to be comparable to the rising of women in the woman's rights movement, and minorities in the civil rights movement. People (with disabilities) are taking back the language and beginning to describe their situations the way they are experiencing them. I've begun to see this everywhere, and I think this is so significant. I think it demands that we think about what role we have as advocates, supporters, and family members to make sure that we don't get in the way."
On the podcast, Al shares the moment he realized this evolution of consciousness in a story as a father with his daughter Liz. Liz acknowledged her disability during a spoken word performance in front of an audience and Al states, " It was both the real deal, and it was no big deal." The full story is available on the podcast.
There are also many groups of people that have emerged across Canada that are interpreters of this evolution, such as the organization Exeko.  Exeko provides 'intellectual mediation' with the assumption of intellectual competence, and their job is to make sure others understand what people with a disability are saying, untampered.
Basic Income
 Al is currently working on the basic income movement to provide a guaranteed basic income for people with a disability in British Columbia, Canada. As a comparison, think guaranteed income for seniors (ex. Canada Pension Plan). The idea is to end the current welfare framework that has restrictions and penalizes people, and to provide a guaranteed basic monthly income with no restrictions, or requirements for reporting. Any additional income would be additive and be taxed accordingly, but would not disqualify you from receiving the basic income. If you are interested in learning more, or contributing to this movement you can check out The Canadian Basic Income Network.
 My sincere gratitude goes out to Al for sharing his insights with us, and for the work he has done and is doing to make the world a better place. Thank you, Al!
 I couldn't cover all the content from the podcast in this blog – there was just so much rich content! I consider this podcast a 'must listen to' for the opportunity learn from one of the most insightful and influential people in the social innovation and disability space. Also on the podcast, Al gives us a sneak peek inside the current book he is working on. Listen to the podcast to find out more!
Our mini-series on housing for people with disabilities is continuing so go ahead and Subscribeto the mailing list to get all 6 episodes sent directly to your inbox!
 Love & Respect,
Eric
 Resources:
Website: aletmanski.com
Al Etmanski's Blog: http://aletmanski.com/blog/
(Writes about issues for people who want to make the world a better place.)
Article: 'The 'C' In Canada Stands for Caring' Vickie Cammack Click Here
Al's book 'Impact: Six Patters to Spread Your Social Innovation'
Al's Blog referencing King Arthur's Night ('Evolution of Conciousness') http://aletmanski.com/impact/artists-arent-ahead-of-their-time/
If you received value from this content please leave me a review on iTunes. By leaving a 5 star review on iTunes you make the Empowering Ability Podcast more discoverable, and more families will benefit. Click Here To Leave a Review on iTunes
The Empowering Ability Podcast is available on iTunes and various other apps so that you can listen while on the go from your smartphone!
Click Here To Listen on iTunes