Episodes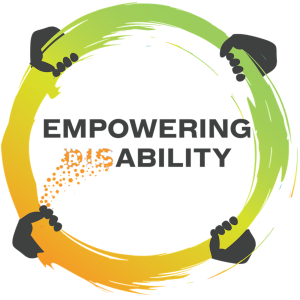 Tuesday Oct 10, 2017
Tuesday Oct 10, 2017
Siblings supporting their brother's and sister's on friendships, dating, and dreaming big, with Melissa Janson
Today, we are kicking off our second mini-series on the podcast, and over the next few months we are going to focusing in on siblings. Siblings are often forgotten about in the family equation when there is a disability in the family, yet they can play such an important role. In this mini-series, we are going to be trying to answer a couple of questions about siblings; 'What role can siblings play in their brother's and sister's lives?', and 'What support and resources are available for siblings?'.
If the sibling topic is one that interests you, you can listen to Episode #009 with Helen Rieswhere Helen shares her story and we have an important discussion about starting a conversation with your family about the role you want to play as a sibling. There are often so many assumptions about the roles family members are going to play. These assumptions are not always accurate and can lead to breakdowns, which is why it is so important to discuss the roles each family member wants to play. You might be surprised in how involved your family members want to be!
To kick off the mini-series on siblings, we have guest Melissa Janson on the show. Melissa works professionally in the disability sector, and is the sister to Yaniv, whom has a disability. Melissa and I discuss the role that we can play to support our brothers and sisters. We have a great conversation about friendships, dating, and dreaming big.
Melissa's Story
Melissa (now 28) was born in Israel and moved to New Zealand with her family in 2000. Her younger brother, Yaniv (now 25), was diagnosed with aspergers when they arrived in New Zealand. Melissa and Yaniv went to the same main stream school where Yaniv was bullied, and this was frustrating to Melissa. People couldn't see Yaniv's gift and skills like Melissa could.
Melissa explains, "People with aspergers can struggle to pick up social ques. It doesn't come naturally to Yaniv to come up to someone and start a conversation, and sarcasm and humor is hard." However, Melissa goes on to explain that Yaniv is quite funny!
Melissa works professionally in the disability sector for an anthroposophical service provider that is grounded in the theories of Rudolph Steiner which takes a holistic view of the person; spiritually, emotionally, and physically.
Melissa's family is starting to think about what the future looks like, as a family.
Building Relationships
Melissa is very close with Yaniv.  Yaniv wants to know what is happening in Melissa's life, and Melissa wants to know what is going on Yaniv's life. Melissa shares, "Being close and connected is my focus."
Melissa always tries to Include Yaniv in her social outings with friends. Melissa shared that, Yaniv is sometimes not sure why and can put up some resistance, but often comes along anyway.
On the podcast, I share the story of my conversation with the great Jean Vanier. Jean left me with this piece of advice, "Befriend people that have disabilities, and influence others to befriend people with disabilities." Melissa is playing this important role for her brother.
On the podcast, Melissa shares the story of her brother's love interest, and how she played a facilitator role to bridge the social gaps for her brother and his date. (It is a fun story, and worth a listen).
The Power of 'Why not?'
Melissa shares, "Aiming high is something we really have to get used to doing, because I think there's that whole bigotry of low expectations in the disability sector. As siblings, we can support by asking 'Why not?'.
Yaniv is a painter and has a great career as a creator. He has published 4 books, and he has sold 160 paintings. Melissa shares, "People aren't seeing him for his disability any more, they are seeing him as an artist. My other brother and I always feel like we are chasing Yaniv."
Melissa shares, "We need to be looking at what risk can he take. I look at this positivity. From a relationship perspective when talking with my mom she didn't think it is possible for him to have a relationship, and I responded, why not?... he is totally capable. And if he wasn't we would facilitate that."
Melissa also shares this risk-taking mindset from a career standpoint, "There is a lot of risk and uncertainty in the option of trying something first and learning the skills afterward. We are forced to figure it out when we are in the situation. There is risk here, but there is also a lot of growth that can happen." On the podcast, Melissa shares the story of Abdul-Karim Bouchafaa and how his growth has taken off by following his passion and creating his career as a Motivational non-speaker.
Melissa advises siblings to stay connected with their sibling, read up, listen to podcasts, and gather success stories to overcome adversity in your family. Also, she suggests we look out for what your sibling is really passionate about, and to help them ride that wave and pursue that as a career. I am grateful for Melissa joining me on the podcast to share her story and insights as a sibling!
Thank you for reading to today's blog! If you liked this episode and think someone you know would benefit, please share it with them! Be a part of the change to think differently about disability.
Love & Respect,
Eric
Resources:
Connect with Melissa
Facebook: Melissa Janson (NZ)
Email: melissajanson22@gmail.com
Yaniv's website: http://www.yanivjanson.com/
Abdul-Karim Bouchafaa Motivational Non - Speaker: Watch Video 
If you received value from this content please leave me a review on iTunes. By leaving a 5 star review on iTunes you make the Empowering Ability Podcast more discoverable, and more families will benefit. Click Here To Leave a Review on iTunes
The Empowering Ability Podcast is available on iTunes and various other apps so that you can listen while on the go from your smartphone!