Episodes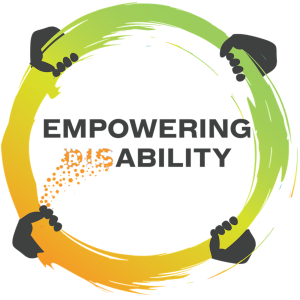 Thursday Oct 19, 2017
Thursday Oct 19, 2017
Learn how the OPZ family care system works, and hear Toni Smit's foster family experience. Also, hear the benefits and drawbacks of being a foster family.
Geel Belgium and OPZ Family Care:
 The family care system in Geel Belgium evolved in the 1300's from the local legend for St. Dymphna. It was thought that St. Dymphna could cure any illness, and many people traveled to Geel to be cured, and ended up in the care of the church. When there was no more room left in the church families in Geel began caring for the ill. (For more on the Legend of St. Dymphna, listen to Episode #019 with Jackie Goldstein.) Today, the system provides formalized public psychiatric care and is called OPZ.
On the podcast Toni shares:
The OPZ patients can become boarders with foster families, and they have a 6 week orientation period to see how a the boarder adjusts to live with a foster family. If they do well in an orientation home then the OPZ tries to find a foster family. If a foster family is found, the boarder and foster family have the opportunity to get to know each other for a few days.
 "You try to receive boarders into your family as you would your son or daughter. The idea is to give people a real home for the long term."
Toni and her husband consider her boarders her step sons and they integrate their boarders completely into the family, and the neighbourhood.
Over the last 20 years, they've had 4 boarders, and they have stayed as long as they wanted. Their current boarder, Luke, has lived with Toni and her husband for the last 14 years.
Why did you become a foster family? 
Toni Shares:
"I've always been a foster mother."
There has always been other family members living with Toni and her partner. When Toni eventually settled in Geel her 84-year-old neighbour had a boarder from the OPZ. The neighbour couldn't support the boarder anymore, and eventually the boarder ended up living with Toni and her husband. This was 20 years ago, and at the time there were 3,000 boarders living with families, and now there are only 300.
Why is there a decline in boarders?
Toni Shares:
"The modern way of life. The man and the woman of the household are working. 20 years ago, there were a lot of farms and often the woman stayed at home. The combination of someone always being home, and the need for help to do the work on the farm created this opportunity that was mutually beneficial. Many younger families do not even know about the OPZ, and if they do they are likely both working, and it might not make sense for them. There are also more care possibilities now that give people more choice on where they can live."
What are the benefits of being a foster family?
 Toni shares:
 "Love"
It gives Toni and her husband a lot of joy and happiness. There is always someone home and it helps to give them a cozy home. It gives Toni someone to talk to, and to take care of. It is also a gratifying experience seeing the boarder grow and take on a lot more then they use to.
Toni also shares that you start thinking about life completely differently.
 "Mental illness is not a contagious disease, it is an illness and it can happen to anyone. My son had an accident and now he is mentally ill. He has changed completely, and has a completely different character and you have to get used to those things."
Why shouldn't someone become a foster family?
Toni is very insistent that families should not take in a boarder as a financial solution. This is the wrong reason to take in a boarder. You do receive money for the boarder, but it doesn't cover the costs that you have.
Also, Toni shares, "Don't do it if you can't accept them as part of the family."
What I took away from this conversation with Toni is that, being an relationship with her boarders has given her life meaning in a way that she wouldn't get any other way. I thank Toni for coming on the podcast and sharing her life experiences as a foster family!
Love & Respect,
Eric
Resources:
Email Toni for a conversation: toni120@.com
If you received value from this content please leave me a review on iTunes. By leaving a 5 star review on iTunes you make the Empowering Ability Podcast more discoverable, and more families will benefit. Click Here To Leave a Review on iTunes
The Empowering Ability Podcast is available on iTunes and various other apps so that you can listen while on the go from your smartphone!