Episodes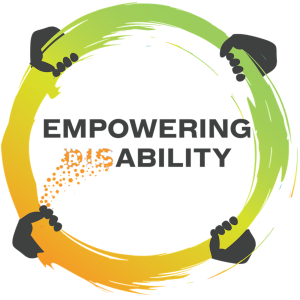 Thursday Oct 26, 2017
Thursday Oct 26, 2017
Learn what intentional community is, and the building blocks to build your own intentional community.
This week, I am re-sharing an important conversation from Episode #022 on Intentional Community, with Janet Klees and Linda Dawe. 
Janet Klees has been involved in the lives of people with disabilities, their families, and allies in community for over 30 years. Until recently, she has been coordinator with the family-governedDeohaeko Support Network for over 20 years. She is the author of three books which are directly rooted in the Deohaeko experience, (We Come Bearing Gifts; Our Presence has Roots; Deohaeko Decades) and which are now sold around the world. Currently, Janet is the Executive Director with a family support organization, the Durham Association for Family Respite Services.
Linda Dawe is a founding member of the Deohaeko Support Network– a family led collective that has embodied diversity, inclusion and community since its inception in the mid 1980's.
Intentional Community
There is a lot of discussion in the disability sector about what community is and the definitions can vary widely. The conversation can range from placing groups of people (such as people with a disability and seniors) together in a building to support each other, to a diverse group of individuals coming together to build relationships and share their gifts with each other.
Amazing community builder, Linda Dawe shares what she has learned about building an intentional community at Rougemount over the last 25 years:
"Intentional community is not something that you measure - it is something that you feel. It isn't a thing, it is in the hearts of people, and people embrace it to different degrees. One of the things that was important in creating the intentional community at Rougemount was the diversity in the residents that represented the actual community.  Not placing groups of people together, such as seniors and people with disabilities. Intentional community at Rougemount started out as a grand thing, but simply it is just being in relationship with each other. People living well together. It requires effort, consciousness, and core people to hold the values of the community.
Janet Klees adds: "Simply put, community is being a good neighbor. At Rougemount people look for opportunities to be good neighbors and then talk about it, and hold up examples of it.
Intentional community isn't a building - it is a mindset! We can take the ideas with us, and many groups have. People have come into Rougemount and have seen how it works, and then brought it into neighborhoods with single family homes, and brought it into condo buildings. Rougemount is just an example of how it can work.
 The Key Takeaways for me are:
1. Building Intentional Community starts with rich diversity and upholding neighbourly values.
2. Fostering Intentional Community requires us to get a common understanding of each other, and through that understanding building trust and respect. From here we can show love to each other in small little ways, and uphold those acts of love.
3. Be intentional in creating opportunities for people with disabilities to build relationship. Do not group them in housing or support.
Thank you for reading to today's blog! If you liked this episode and think someone you know would benefit, please share it with them! Be a part of the change to think differently about disability.
Love & Respect,
Eric
Resources:
Purchase These Books to Learn More Lesson's from Deohaeko:
"We come bearing gifts" by Janet Klees 
"Our Presence has roots" by Janet Klees
Learn more about Deohaeko: Click Here 
Learning events In Durham Region: Click Here
Book a study tour to learn about Rougemount and Deohaeko: Click Here
Contact Janet Klees: janet@legacies.ca
If you received value from this content please leave me a review on iTunes. By leaving a 5 star review on iTunes you make the Empowering Ability Podcast more discoverable, and more families will benefit. Click Here To Leave a Review on iTunes
The Empowering Ability Podcast is available on iTunes and various other apps so that you can listen while on the go from your smartphone!