Episodes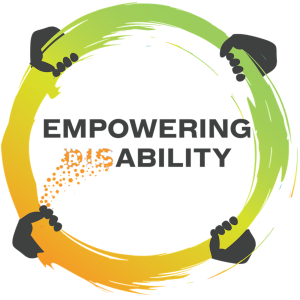 Thursday Nov 09, 2017
Thursday Nov 09, 2017
Discussing bio medical (non-medical) approaches to well-being for people with disabilities. This week's podcast/ blog is a rebroadcast from Episode #026 with Janet Klees.
Janet Klees has been involved in the lives of people with disabilities, their families, and allies in community for over 30 years. Until recently, she has been coordinator with the family-governed Deohaeko Support Network for over 20 years. She is the author of three books which are directly rooted in the Deohaeko experience, (We Come Bearing Gifts; Our Presence has Roots; Deohaeko Decades) and which are now sold around the world. Currently, Janet is the Executive Director with a family support organization, the Durham Association for Family Respite Services.
Bio- Medical (non-medical) Approaches:
 The Durham Association for Family Respite Services has started a family group to discuss and learn about the impacts of diet, exercise, and mindfulness as alternatives to medication and behaviour management approaches. In my opinion, these are common sense approaches that can be explored at little cost that can get down to the root cause of symptoms or behaviours that a person is experiencing. Peter Marks, Founder and Director of the Centre for Conscious Care, got Janet and these families thinking about these integrative approaches and you can find additional resources on his website.
Paraphrasing from the podcast, Janet shares:
One of the things we have started to learn about it diet. Families have started to experiment with eliminating or reducing gluten and dairy from their child's diet, and they are sharing the results with other parents. There is a lot of research about gluten and ADS, but this isn't just for people with ADS, it is helping people with other developmental disabilities.
(Note: In a conversation with Dr. Jennifer Forristal N.D. at a Waterloo Region Family Network Conference, Dr. Jen shared that this type of dietary change can be overwhelming for a family pull off. Dr. Jen shared with the group, to start small - start with trying no gluten or dairy for just one week. With a one week trial you can notice changes, and if those benefits are great enough you can decide to continue, or not.)
Once people's diets are in order we can start to look at other things. One of these things is sensory integration. A person might either be over stimulated or under stimulated. There are techniques, such as using a small trampoline for 20 minutes, that are effective in helping people be calm or focus.
People are also interested in medical marijuana, and the potential benefits that it may have - especially with epilepsy. We have some families experimenting with this under the care of doctors.
We are also looking at mindfulness and bring mindfulness practices to people with disabilities. However, it isn't just thinking about the person with the disability, it is thinking about the team that supports them. The person supporting needs to be calm and present in the moment.
If we start at a biological end then we might be able to get to the root cause of the symptoms someone is experiencing. Naturopathic doctors can be a good resource to start to think this way, make sure to find a naturopath that is familiar with developmental disabilities.
Peter Marks, Director of the Centre for Conscious Care, is joining us on an upcoming episode to teach us more about these approaches. Check out the Conscious Care website or you can pick up the book on Conscious Care from Inclusion Press to learn more.
Thank you for reading to today's blog! If you liked this episode, and think someone you know would benefit, please share it with them! Be a part of the change to think differently about disability.
Love & Respect,
Eric
Resources:
Peter Marks: Conscious Care Website- http://centreforconsciouscare.ca/
Book: Conscious Care and Support  for individuals with Autism & Other Developmental Disabilities: Balancing Body, Brain & Being by Peter Marks and Gareth Marks 
Learning events In Durham Region: Click Here
Contact Janet Klees: janet@legacies.ca
If you received value from this content please leave me a review on iTunes. By leaving a 5 star review on iTunes you make the Empowering Ability Podcast more discoverable, and more families will benefit. Click Here To Leave a Review on iTunes
 The Empowering Ability Podcast is available on iTunes and various other apps so that you can listen while on the go from your smartphone!