Episodes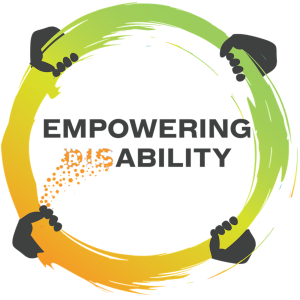 Thursday Nov 30, 2017
Thursday Nov 30, 2017
Don is one of the world's leading experts on siblings, and has supported siblings for the last 35 years.
Don Meyer, Director of the Sibling Support Project. 
The Sibling Support Project is a national program in the United States, with international presence, dedicated to the millions of brothers and sisters of people with developmental disabilities. The program is supported by Washington state's largest early intervention center, the Kindering Center.
Why Are Brothers and Sisters So Important?
Paraphrasing from the podcast, Don Shares:
Anything we can say about being a parent, we can put ditto marks underneath for siblings. The research says siblings have parallel experiences to their parents. But, when we look at the services, and considerations that siblings get - siblings get the short end of the stick. In the USA, there are 200-300 people that have full-time jobs to support parents, there is 1 person with a full-time job supporting siblings (and that is Don).

Brothers and sisters have the longest lasting relationship with a person that has a developmental disability. This relationship is lifelong. When mom and dad are no longer available the brother and sister's will make sure their sibling will live a dignified life in the community.

No one logs on more moments and minutes with their brother or sister.

No one has a greater impact on the social development of a person with a developmental disability.
Why Are Siblings Underserved?
Paraphrasing from the podcast, Don Shares:
Siblings are off the organization's radar screens because they not squeaky wheels. As siblings outlive their parents service providers are beginning to realize there are these brothers and sisters out there.
If you want to ensure a good long-term outcome for people with disabilities then invest in their siblings because they are going to be there in the long haul.
There is reason to believe that intervening with siblings, even young siblings, has a benefit to everyone.
How Can Service Providers Invest In Siblings?
Paraphrasing from the podcast, Don Shares:
Service providers can create initiatives that specifically reach out to brothers and sisters, and they can change their policy to explicitly invite brothers and sisters.
Provide siblings information that they think is important. Brothers and sisters have a lifelong need for information. This is a parallel that siblings share with parents.
How do siblings get their information? They are lucky if they get it from their parents. Educational materials need to be prepared specifically for siblings.
Sibshops
Don goes around the world and shows people how to start Sibshops; peer support and education programs for school aged siblings that have a brother or sister with a developmental disabilities. There are 350 Sibshops worldwide, including in the USA (250), Canada (30), Iceland, Ireland, and Japan. Sibshops got their start in 1982, and Don has been training people on how to run Sibshops since 1990. The typical Sibshop age spread is 8-13 years old. This age spread is tweaked all the time – sometimes as low as 6 years old, and some organizations even have teen Sibshops.
One of the biggest benefits of Sibshops that Don has observed is the peer to peer support and connection with other kids that are walking down a similar path. Don has met many siblings that don't talk to another sibling until they are in their 40's! It is unheard of for a parent to wait 40 years before meeting another parent with a child that had a developmental disability. But, this is the reality with siblings. (In my own experience, I didn't connect with another sibling until I was in my late 20's. Also, I recently facilitated an adult sibling meeting and it was the first time 30% of  the group had ever connected with another sibling.)
Don shares, "We are giving young siblings a chance to meet young siblings, learn about the services their brothers and sisters are getting, and to learn how others are dealing with sticky situations. We have designed Sibshops to be fun, because they are for kids. We have a celebration of contributions made by brothers and sisters, and we mix content activities with recreational activities."
The University of Washington has researched the effectiveness of Sibshops and found:
Over 90% of respondents said they had a positive effect on how they felt about brother or sister.

2/3 of respondents were taught coping strategies.

94% said they would recommend Sibshops to others.

3/4 of respondents said Sibshops impacted their adult lives.
Don Shares, "(The value of Sibshops is…) to be in the community of people who get it. To vent in a non-judgmental forum, to know you are not alone, and learn about resources and strategies."
On the podcast, Don shares the unique concerns and opportunities that he has observed after interacting with 1000's of siblings around the world. The list includes concerns like guilt and embarrassment, but also includes opportunities like maturity and diversity. I recommend you take a listen to the podcast to hear all of Don's insights.
This podcast is packed full of resources for siblings, which are all listed below in the resource section.
A big thank you goes out to Don for joining us on the podcast and sharing his work and insights on siblings!
Thank you for reading to today's blog! If you liked this episode, and think someone you know would benefit, please share it with them! Be a part of the change to think differently about disability.
Love & Respect,
Eric
Resources:
Social Networking Groups for Siblings:
Sibnet Adults Click Here
Sib Teen Click Here
Sibshop curriculum Click Here
The Sibling Survival Guide, created with Sibling Leadership Network. Click Here
The Sibling Slam Book – by teen sibs for teen sibs. Click Here
Views From Our Shoes – collection of essays from young siblings. Click Here
Thicker Than Water – collection of essay from adult siblings Click Here
Being the Other One, by Kate Strohm Click Here
Riding The Bus with My Sister, by Rachel Simon Click Here
Special Siblings, by Mary McHugh Click Here
Paper: What siblings would like parents and services providers to know. Click Here 
Contact Don
Email: info@siblingsupport.org
Phone: 206-297-6368
If you received value from this content please leave me a review on iTunes. By leaving a 5 star review on iTunes you make the Empowering Ability Podcast more discoverable, and more families will benefit. Click Here To Leave a Review on iTunes
The Empowering Ability Podcast is available on iTunes and various other apps so that you can listen while on the go from your smartphone!