Episodes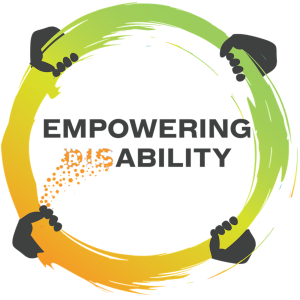 Thursday Dec 14, 2017
Thursday Dec 14, 2017
Al Condeluci provides us with a 4-stage framework to build social capital (meaningful relationships) for people with disabilities. Keenan Wellar also joins us to share the experience of putting the framework into action with his team at LiveWorkPlay. This podcast was created from a segment in Episode 006, so it might be the second listen for you long time listeners, but it is so good that it is worth another listen!
The approach that Al Condeluci shares is a 180-degree approach from looking at a person's deficits. "Oh, Sarah can't do that…. She would never be able to (fill in the blank)." This approach zooms out and looks at the much bigger view (macro view as Al calls it) of a person's life.
In an ongoing study, by Harvard University, it was revealed that relationships are the biggest contributor to our happiness:
So how do we improve a person's social capital?
4-Stage Framework for Building Social Capital:
On the podcast, Al Condeluci shares:
1) Understand the person's affinities and passions. This requires a cultural shift from deficits (what a person cannot do) to a profile of assets.
2) Where do these affinities and passions happen in the community? For every interest, there is a group of people in the community that enjoy those interests. Find where these interests exist in the community. This is where people will gather around an interest, and creates similarity, rather than difference. This forms a connection point.
3) Learn what is expected of people when they look to join the group or community. Once you have an understanding of the expectations of a person in these settings you can then coach and prepare the person you are supporting to understand what those expected behaviours.
4) Find the gate keeper. This is someone that is already a part of the community that can help to facilitate relationships with others.
Building Social Capital in Action:
Keenan Wellar, Co-Leader of LiveWorkPlay, leads the organization to implement Al's 4-stage framework for their clients. Keenan shares that taking this approach is a lot of hard work, and takes some figuring out. They don't always get it right the first time.
Keenan shares the story of Chris, a young man with an intellectual disability, who is a soccer player and his current team wasn't working out. The LiveWorkPlay team worked with Chris to find him a new team that would be inclusive and accepting of what Chris brought to the team. They met with Chris's new team to educate them on being inclusive, however, the team said this is who we are – we are accepting of everyone.
Chris went to his soccer game, and it was overlooked that he didn't have a ride home. The next morning the LiveWorkPlay team was in a panic to learn that Chris was invited to go out for beers with the team after the game, and someone drove Chris home. Chris didn't get invited out for beers and driven home because he had a disability, it was because he is a part of the team.
A huge thank you goes out to Al & Keenan for the work that they do to improve social capital for people with disabilities!
Thank you for reading to today's blog! If you liked this episode, and think someone you know would benefit, please share it with them! Be a part of the change to think differently about disability.
Love & Respect,
Eric Goll
Resources:
How to contact Al Condeluci:
Website: http://www.alcondeluci.com/
Contact: http://www.alcondeluci.com/contact/
Location: Pittsburg PA, USA
How to contact Keenan & the LiveWorkPlay team:
Website: http://liveworkplay.ca/
Website: https://keenanwellar.wordpress.com/
Contact: http://liveworkplay.ca/contact-us/
Phone: 613-702-0332
Location: Ottawa, Ontario, Canada
The Empowering Ability Podcast is available on iTunes and various other apps so that you can listen while on the go from your smartphone!