Episodes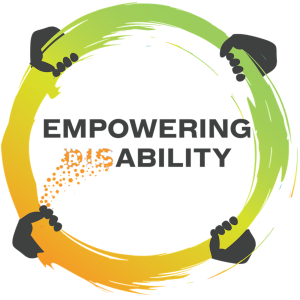 Wednesday Apr 25, 2018
Wednesday Apr 25, 2018
Guest Nick Maisey, founder of Befriend, shares his insights on building relationships and creating more inclusive cultures.
Nick is an Occupational Therapist, social entrepreneur and community builder from Perth, Australia. With the support of the Westpac Bicentennial Foundation, Nick completed a Social Change Fellowship to undertake an international information exchange, to enhance his learning of innovative, effective approaches to fostering the development of relationships and community connections.
Nick spends a lot of his time reflecting on the importance of relationships, and thinking about what we can do together to build more connected societies. 
This curiosity is what led Nick to start the organization, Befriend. The inspiration to start Befriend came when Nick was studying Occupational Therapy. The story goes, Nick received an email from Tim, that roughly read, "I am a 23-year-old guy, I like watching movies, going to the beach, and learning how to surf. I don't have any friends, I am wondering if there is anyone interested in getting to know me?"
Nick shares, "There was something simple and honest about his email. I met him (Tim)…  he has taught me a lot about inclusion, and what it is like to live a meaningful life connected to others. He didn't have a single person that he would call a friend. It struck me that we live amongst so many people in close proximity of each other, but there are so many people that feel alone."
This started a lot of conversations between Nick and his friends, and in 2010 Befriend was started with the intention to foster a more inclusive and connected society.
Nick Shares, "The experience of loneliness for many of us comes from the feeling of being excluded.  With Befriend we foster the development of new relationships, and a more inclusive culture."
How is Befriend doing this?
Paraphrasing from the podcast Nick shares, "It is about simplicity. We take a community building approach by working with local people that are interested in building community, and we work with them to bring people together. We partner with organizations and networks where people are vulnerable, and we facilitate introductions and connections. In partnership with community organizations we help to get the word out about these gatherings, and build bridges to vulnerable people. In Perth, we have about 50 social gatherings per month across the city.
Befriend is kind of like a Meet up, which is platform for any individual that can start up a group around an interest, but with an intentional value of inclusion. Befriend focuses on teaching gathering hosts on how to cultivate inclusive cultures.
Reducing Loneliness and Isolation in Community:
In 2017, Nick was awarded a Social Change Fellowship from Westpac Bank's Bicentennial Foundation to go on a self-development experience to further his social change venture.  This was essentially a scholarship for a 3-month international self-directed learning tour that took Nick around the world and back, including stops in; Australia, New Zealand, United States, Canada, Scotland, England, and Denmark.
On Nick's journey he visited 58 groups to explore his curiosity in these two key areas:
1. What are effective approaches for fostering the development of natural relationships for people who have had a lived experience of being isolated, disconnected, or devalued within their community?
2. What are approaches for fostering more inclusive behaviours, attitudes and values within communities?
On the podcast, Nick shares the stories of his visits to a few of these 58 groups, and what he learned with them. Nick and I also discuss the traits we see in people excelling in the 'community builder' role. Take a listen to the podcast to hear these insights.
The Space In-between:
 Nick came to be very interested in the space in between his two key questions: that is, what are people doing to build natural relationships for devalued people, and to foster more inclusive cultures? A theme started to emerge – valued contributions. Nick noticed that when people devalued by their community made a contribution that they were intrinsically motivated to give they started to build natural relationships, and more inclusive cultures emerged. Some examples in practice where Nick observed this were volunteer time banking initiatives, skill exchanges, community dinners, interfaith initiatives (sharing knowledge and beliefs about god across religions to enrich collective sense of faith), and neighbourhood development projects.
Nick leaves us with this call to action to build relationships and create more inclusive cultures:
"Spend time thinking about, not what we need, or others around us need. But, how can we be helpful? And, how can others around us be people be helpful? Especially (use this thinking for) the people we think of living a life of needs."
Love & Respect,
Eric Goll
Resources:
Nick's Blog: Click Here 
Befriend website: Click Here
Befriend Facebook page: Click Here
If you received value from this content please leave me a review on iTunes. By leaving a 5 star review on iTunes you make the Empowering Ability Podcast more discoverable, and more families will benefit. Click Here To Leave a Review on iTunes
The Empowering Ability Podcast is available on iTunes and various other apps so that you can listen while on the go from your smartphone!