Episodes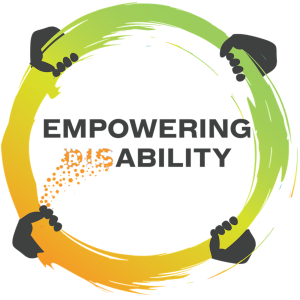 Thursday Sep 13, 2018
Thursday Sep 13, 2018
Author and speaker, Donna Thomson, takes us on the journey of a caregiver.
In Episode #050, I had the pleasure of interviewing Donna Thomson and we dove into the topic of caregiving. Donna is an author and speaker on issues relating to family caregiving, disability and aging. She is a patient and family advisor on health research and policy. Donna teaches family caregivers how to advocate for care in hospital and in the community.
If you find this read interesting you can listen to the conversation in its entirety by clicking play on the player below or searching 'Empowering Ability' on your podcast player, such as, Apple Podcasts, Spotify, Google Play.
Before my interview with Donna I took the opportunity to read Donna's first book, 'The 4 Walls of my Freedom', which really helped me to gain perspective on what it is be like to be a mother with a child that has medical needs. It gave me perspective on what it must have been like for my own mother, when faced with the medical challenges my sister experienced at a young age. Quoting Donna from her book, "Mothering a child with medical needs is a very public, but lonely endeavor."
On the podcast I ask Donna, "Can you share your experience so that others listening can also understand your perspective? And, so other mothers maybe don't feel so alone?
Paraphrasing from the podcast Donna shares, "My son, [Nicholas], has CP [cerebral palsy] and a complex disability. At 4 months [old] he was diagnosed, and it was like he became the property of health care and social care systems. We began to be assessed and I felt as though I was under a microscope. [I was] Grateful for the assistance because you feel like it is the key to the future success of your child, and you want to present as a competent parent. Then you learn when you present as a competent parent that's reason for people to abandon you. If you seem to be doing well then people aren't going to help you. In order to access the help you need at home you have to demonstrate failure as a parent. What do these assessments and scores about my baby say about me? Am I a success or failure as a parent? All of this brought the bond between my son and I closer and we would have very intimate moments when alone at home."
I ask, "Do you feel that this pushed you into being a victim?"
In summary Donna replied, "Not exactly. We had to demonstrate to the system what our needs where, and to do that they had to show them that they were struggling."
Finding Pleasure in Peeling the Potatoes:
In a previous conversation with Donna it came up that she had to find pleasure in peeling the potatoes and this connects directly to her book title 'The Four Walls of My Freedom.' On the podcast, I ask Donna, "Why do we need to find pleasure in peeling the potatoes? And, how do we do that?"
Paraphrasing from the podcast Donna shares, "I can't leave my house, so how can I make a rich life of this? Watching the lady peeling the avocados next door through the window, [I admired] the way she was able to peel the avocado without breaking the skin was beautiful. I started thinking I can do that. Then I started thinking about how well I am peeling vegetables. It was sensual, secondly, I was feeding my children. I linked what I was doing with the purpose of what I was doing.  
I started thinking about the tiniest things that I was doing as forms of meditation, and it made me happy. I wasn't doing anything differently, I was simply looking at myself doing the jobs of feeding the kids, doing the laundry, and making the bed.
Locating the extraordinary in the ordinary. We have the benefit of the slow movement lived loud in our families. We do things more slowly, we are more contemplative, we do things more purposefully. There is opportunity in finding meaning and joy in the way we live."
Everyone is a Caregiver.
Donna shares, "The word caregiver applies to everybody. At the end of the day we are talking about dependency needs met by someone else. A pet, a friend, we all look after each other even when we are perfectly healthy in the prime of our lives. You are not feeling good I will bring you over some soup. We don't have anything in our society to say that caring for someone is okay. The pendulum has swung so far away from providing care [being accepted in our society].
In my first conversation with Donna, she helped me to realize that I am a caregiver. When I was honest with myself it was the truth, and it felt weird. My ego didn't want to accept this language because of the societal stigmas that are attached to caregiving. At first, it made me feel weak. Upon reflection, and acceptance that I am a caregiver there is a strength that comes with being a caregiver. Caregiving is one of the most connected and real human experiences that we can have, it has been wired into our biology as we have evolved as an advanced species. As Donna shares, "Everyone is a caregiver." 
So I ask you, how are you a caregiver? I invite you to celebrate that you are a caregiver, and not to fight it or deny it. What are the benefits that caregiving brings into your life?
Donna's Life as an Activist:
Paraphrasing from the podcast Donna Shares, "My idea was do to a post mortem on our family experience and the support that we received, or did not receive, and to determine what was helpful and what was not helpful. I thought this would be useful for other families and policy makers. I became involved in inclusion. I became active in the family movement, and I became involved with the Ottawa affiliate for PLAN, which is all about citizenship.
I became aware of and met Indian economist, Amartya Sen, who developed 'The Capability Approach'. The Capability Approach looks at how people can be supported by the community and the State so that they can have a life that they value. It is about individual choice and being supported to have a life that you value within circumstances of adversity. Sen was looking at extreme poverty in India, but I used this approach to look at my family."
Donna used this approach in her book 'The 4 Walls of my Freedom'  looking at how people can make personal choices, express their personal values, and live in the community to do this. Donna and I further discuss inclusion, and I recommend you listen to this episode to hear these perspectives.
Donna's New Book:
I'm co-writing a new book with Dr Zackery White, a professor at Queens University in Charlotte North Carolina.
Donna shares, "Dr. Zackery White is writing about Caregiver identity and how it is so difficult to express the transformations that happen when giving high levels of care to someone. Lots of things grow and lots of things die when you become immersed in giving care to someone.
Giving people language to create the narrative to understand your life in the now.
My part of the book is the what's next. What can you do to be an advocate and take action; personal support networks, what are the assets in your community [asset based community development], and online tools including support groups. These are actions you can take to thrive in situations of adversity. It will be titled something like 'Transformations in Caregiving' ".
I thank Donna for coming on the podcast and sharing her deeply personal experiences, and her insights on caregiving. Thank you for doing the work you do Donna!
If you received value from reading this blog or listening to this podcast episode I encourage you to share it with someone else you feel would benefit.
Love & Respect,
Eric Goll
Resources:
Donna's Blog: The Caregivers' Living Room  www.donnathomson.com
Book  'The 4 Walls of my Freedom'– Available at any major book seller.
Facebook Group - The caregivers living room
If you received value from this content please leave me a review on iTunes. By leaving a 5 star review on iTunes you make the Empowering Ability Podcast more discoverable, and more families will benefit. Click Here To Leave a Review on iTunes
The Empowering Ability Podcast is available on iTunes and various other apps so that you can listen while on the go from your smartphone!
Click Here To Listen on iTunes