Episodes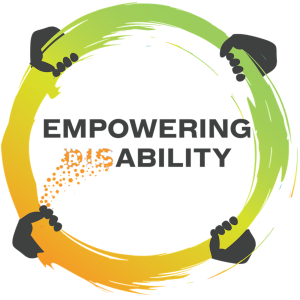 Thursday Apr 11, 2019
Thursday Apr 11, 2019
It has been a little over one year since my sister, Sarah has come onto the podcast – and a lot has changed for Sarah. The most significant change has been Sarah moving out of mom and dad's and into a home of her own. This single decision to move out of mom and dad's made 1000 decisions for Sarah and our family. This one decision for Sarah to have a home of her own has allowed her to grow into the capable young woman that she wants to be.
Before the Move
On the podcast, Sarah shares her journey starting from leaving the school system and spending the better part of a decade living in our parent's basement.
Sarah shares, "Mom and Dad did everything for me. I had no choice [living in their home]."
Our parents (and me) made decisions and did everything for Sarah - we acted out of love and with the best intentions… BUT, this created the institution of home. I've realized a person doesn't have to live in an institution or a group home to have choice and control stripped away.
Eventually, Sarah pushed hard to have her voice heard, which created a lot of conflict and tension in our family. It caused enough pain and pressure for our family to finally act instead of continuing to live our lives by default. We had a lot of conversations as a family and engaged with a facilitator to help moderate the discussion and plan an optimal path forward. Sarah wants a place of her own; however, mom and dad thought it was too big of a jump. So, we all agreed on the interim step of Sarah and me living together for two years.
The Experience of Moving out and Mom and Dad's
July 2018, Sarah moved out of mom and Dad's place and in with me (her brother).
On the podcast, Sarah shares how the move out of mom and dad's house gave her the change of environment needed to open the door for her to develop valued roles of; contributing adult, roommate, and daughter. She also shares the ups and downs she has experienced in her new home when it comes to:
Decision making: significant increases in choice and control
Supporters: building and managing her support team (in replacement of mom's caregiving)
Opportunity to do everyday things: meals, laundry, cleaning, etc.
Dealing with overwhelm.
Breaking down co-dependency: shifting the relationship with mom from caregiver to mother.
*Take a listen to the podcast to hear these insights.
What was helpful for you in making this change?
Sarah discusses the three things that were most helpful for her:
My support circle; helped to make decisions, to provide new ideas and perspectives, and to provide social and emotional support.
Talking through challenges to process how she was feeling.
Meditation.
Take a listen to this podcast to get Sarah's perspective and the wisdom she has to offer you!