Episodes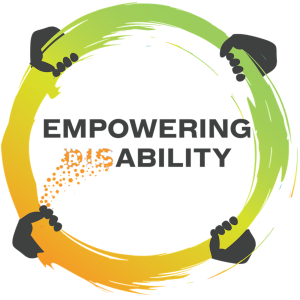 Wednesday Dec 18, 2019
Wednesday Dec 18, 2019
Lorna Sullivan, a global disability leader who is making significant changes inside the New Zealand social system. Lorna is the founder of the International Initiative for Disability Leadership (IIDL) and Director of Mana Whaikaha. I had the pleasure of learning from Lorna when she was part of the faculty in Michael Kendrick's Optimal Individualized Service Design Course. 
In this podcast, we cover a wide range of topics, including: 
doing away with deficit-based assessments, 

enhancing a person's mana (explanation inside the podcast), 

the power of holding a positive vision, 

the rights of people with disabilities,

tools for social inclusion, 

and much more!
About Lorna Sullivan:
Lorna became involved in being an advocate for people with disabilities by accident. She began her study in the field of Psychology, where she was first exposed to people with disabilities who she didn't know existed because they were hidden from the rest of society. 
Lorna realized the damage that is done when a group of people, through no fault of their own, are marginalized from the rest of society and have no mechanism to find their way back.
Lorna shares, "If we continue to view disabled people as human tragedy and the best we can do for these people is to care for them; we will continue to deny them every aspect of life that we hold to be valuable." 
Lorna helps us understand people with disabilities are the same as every other person, the same human needs, aspirations, and desires. She is on a mission to include people in all areas of society.
Lorna on Inclusion 
Paraphrasing from the podcast, Lorna shares:
There is a fear of rejection, and in many cases, actual rejection is true.
My experience has been society wants to engage with people that have disabilities, but they don't know how to. We need to give them [people] the tools to do that [engage]. 
The best tool that we have to create more inclusion in society is to keep people close. If a person with disabilities is with other valued people in the Community, it makes it easier for other valued people to communicate with a person with disabilities. It normalizes the person.
Tweetable Quotes from Lorna:
"Never resort to the special, unless you have exhausted the ordinary. If we start in the special, we will always end in the special."
"The only thing that will change the trajectory of the lives of people with disabilities is where you have strong families, with strong vision - you have competent disabled people. Where you don't irrespective of the capacity of that person, you have dependency."
"Holding a very strong vision for a positive, meaningful, and full life isn't a trivial thing. If you don't hold this vision through the hard times, you will get blown anyway the wind is blowing."
This podcast with Lorna Sullivan is jam-packed with wisdom and is a must listen!
Also, if you like ideas discussed in this podcast, you are going to love the upcoming FREE Masterclass Workshop Series that guides families to build a strong vision for a positive, meaningful and full life that Lorna was talking about! Click Here to Sign up for free.
Love & Respect,
Eric
Resources:
Mana Whaikaha website: https://manawhaikaha.co.nz/
The International Initiative for Disability Leadership (IIDL) website: http://www.iimhl.com/iidl-homepage.html