Episodes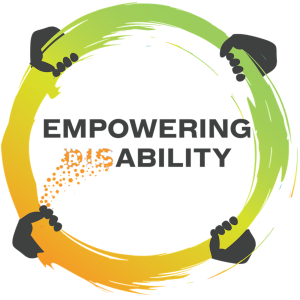 Friday Jun 30, 2023
Friday Jun 30, 2023
Welcome to this new episode of the Empowering Ability Podcast! Today, it's my pleasure to bring to you Cesilee Coulson. Cesilee is the Executive Director of the Washington Initiative for Supported Employment, also known as WISE. With 25 years of experience in competitive integrated employment training and technical assistance, Cesilee is an expert in the field. She holds a master's degree in sports psychology from the University of Oregon, an Executive Coaching certification from the Hudson Institute, and a somatic coaching certification from The Strozzi Institute.
In this episode, we dive deep into the world of supported employment for individuals with developmental disabilities. Cesilee shares her expertise and insights on how to support individuals in gaining and sustaining paid employment. We discuss the importance of cultivating employer relationships, setting clear expectations, and customizing support services to meet individual needs.
Cesilee's extensive experience in the field, combined with her passion for empowering individuals with disabilities, makes this conversation incredibly informative and inspiring. Whether you're a family member, a professional, or someone interested in the topic, you'll find valuable insights and practical advice throughout the episode.
So, without further ado, I invite you to jump right into the conversation with Cesilee Coulson.
The 12-Independence Tips Guide!
If you're ready to help your loved one grow their independence, I invite you to grab our free guide, "12-Independence Tips: Insights from Parents, for Parents." Just click the link below to get your hands on it.
https://www.empoweringability.org/independence-tips/