Episodes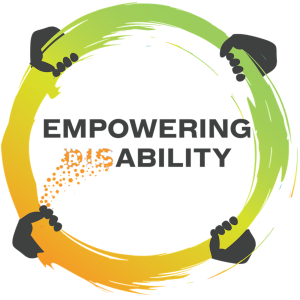 Saturday Jul 08, 2023
Saturday Jul 08, 2023
Welcome to this new episode of the Empowering Ability podcast. Today, I'm thrilled to introduce our guest, Darcy Elks. Darcy is an educator, consultant, human services evaluator, and advocate for people who are societally devalued. With over 35 years of experience working with marginalized individuals, Darcy has collaborated with various groups, including persons with disabilities. Darcy wears multiple hats, not only as a mother but also as a professional facilitator and coach specializing in social role valorization (SRV). Her wealth of knowledge makes her an invaluable resource for families seeking guidance in their own inclusion journeys.

In this episode, we dive into Darcy's journey as a parent of three adult children, one of whom has a developmental disability, and her experience navigating the path of inclusion over the last 30 years.
Darcy's personal journey began with her oldest daughter, Mary. From the moment Darcy held Mary in her arms, she and her husband were overwhelmed with love and hope for their daughter's future. They dreamed of Mary having a good education, developing friendships, pursuing her interests, and eventually finding a job and perhaps even getting married. However, it was through the inspiring families they met in Alberta, who were already living fully inclusive lives, that Darcy and her husband found the strength and encouragement to embark on their own inclusive path.
Their journey started with finding the right preschool for Mary. Instead of seeking a special preschool, they turned to their neighbors and discovered a welcoming Montessori school. This marked the beginning of Mary's inclusive education, as she became the first child with a developmental disability to be included in that school. Throughout her schooling years, Darcy and her family faced challenges, such as being told Mary couldn't attend her neighborhood school because of her Down syndrome. However, they persevered, and Mary not only attended her neighborhood school but also developed strong bonds with her peers.
Darcy shares poignant moments from their journey, such as the encounter with Mrs. Wilson, a fourth-grade teacher who initially expressed resistance to having Mary in her class. Darcy's resilience and determination to advocate for her daughter continued into highschool and led to Mary's classmates standing up for her inclusion, reinforcing the importance of having supportive relationships.
Upon graduating from high school, Mary expressed her desire to attend university, even though opportunities for individuals with developmental disabilities were limited at the time. Darcy and her family worked tirelessly to make this dream a reality. Mary enrolled as a non-matriculated student, focusing on theater and health. She received support from a grad student on campus and engaged in valuable learning experiences while educating others through her presence and participation.
Mary's inclusion extended beyond education to the workforce, as she began working part-time jobs from the age of 15. Today, she works in the theater industry. Mary continues to contribute to her community, embodying the vision of a fully included life.
Throughout the episode, Darcy emphasizes the power of relationships and the role they play in fostering inclusion. She highlights the importance of seeking to understand others' perspectives and approaching challenging situations with calmness, patience, and firmness.
Join me on this important discussion and let's take that crucial step forward.
The 12-Independence Tips Guide!
If you're ready to help your loved one grow their independence, I invite you to grab our free guide, "12-Independence Tips: Insights from Parents, for Parents." Just click the link below to get your hands on it.