Episodes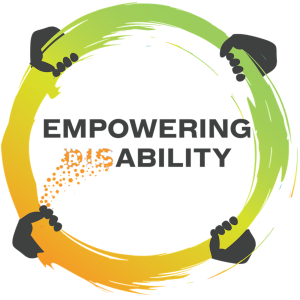 Tuesday Jul 25, 2017
Tuesday Jul 25, 2017
Founder of online social media platform My Disability Matters, Dale Reardon, comes on the podcast to discuss this new platform for people with disabilities.  
Dale, now 47, went blind at the age of 17 from Leber hereditary optic neuropathy, which is an inherited form of vision loss that usually begins in a person's teens or twenties. Dale has had an abundant career as a lawyer, tourist operator, and even worked for the Australia tax office before becoming a technology entrepreneur alongside his wife and creating the My Disability Matters platform.
The My Disability Matters Platform
My Disability Matters initially started as a news publishing and republishing platform for blogs of disabled people. The idea came when Dale saw a growing distrust from the disability community in disability news publisher, The Mighty.  Dale says, The Mighty was publishing stories that exploited people's disability as inspiration, also known as inspiration porn or ableism. Dale and his wife then evolved the news publishing idea into a social media platform for people with disabilities.
Paraphrasing from the podcast, "Dale found that discussing disability issues on existing social networks can feel unsafe because of the bullying and trolling that goes on. The My Disability Matters social platform provides a safe, supportive environment where disability issues can be discussed without fear. Living with disability can be lonely and isolating because of barriers such as transportation, and an online platform allows isolated people to form friendships online. Dale shares, when he was losing his eye sight a family with father and son who were blind took him under their wing and helped him to see that he would still be able to live a normal life. Dale hopes to create the space for many of these connections to happen for people with disabilities."
At the date of publishing this blog and podcast, 1,650 people across the world so far are using the My Disability Matters platform. I encourage you to check out the platform at www.mydisabilitymatters.club. Create your free account, and start to build relationships with like-minded people.
Australia's National Disability Insurance Scheme (NDIS) 
On the podcast, Dale provides an overview of Australia's National Disability Insurance Scheme (NDIS), which is a new way of providing support to people with disabilities in Australia since 2013.  
Paraphrasing from the podcast Dale explains, "The NDIS is designed to give money to people who have a severe and profound disability to take care of their needs. Up until 2013, Australia used block funding (the government provided grants to organizations), and the organizations then served as many people as they could. In simple terms with the NDIS, a person with a disability will have a meeting with the government to determine how much help they need, they are then provided with the funding needed to support their disability, and they are free to hire the staff that needed without being bound to a support organization. When the NDIS roll out is complete in 2019, 460,000 people with the most severe disabilities will be covered under the insurance scheme.  On the whole, there is probably about 4 million people in Australia with a disability. There are growing pains, but the hope is that the NDIS will revolutionize disability care in Australia."
To learn more about how the NDIS works, how it is helping people with a disability, and the associated growing pains tune into the podcast.
Our mini-series on housing for people with disabilities is continuing so go ahead and Subscribeto the mailing list to get all 6 episodes sent directly to your inbox!
Love & Respect,
Eric
Resources:
 My Disability Matters Social Platform: Create your free account - Click Here!
My Disability Matters News: www.mydisabilitymatters.news
Contact Dale Reardon: dale@mydisabilitymatters.club
If you received value from this content please leave me a review on iTunes. By leaving a 5 star review on iTunes you make the Empowering Ability Podcast more discoverable, and more families will benefit. Click Here To Leave a Review on iTunes
The Empowering Ability Podcast is available on iTunes and various other apps so that you can listen while on the go from your smartphone!
Click Here To Listen on iTunes