Episodes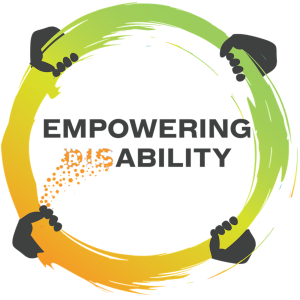 Tuesday May 07, 2019
Tuesday May 07, 2019
In this conversation with Dr. Margaret Newbury Jones, here out referred to as Margaret, of SHADE Consulting and Counselling we dive into the topic of sexuality and disability. We discuss what self-advocates, families, and supporters need to know about sexuality and Intellectual/developmental disability (IDD). She answers the questions; Why is knowing the language of our bodies so important? Where do I go to find a partner?, What is the role of a paid supporter, and Should we be allowed to have sex and watch porn in the group home?.
Margaret's career has focused on working with folks of all ages with intellectual and developmental disabilities (IDD) and other disabilities for 25+ years. She worked as a public-school special educator for 15 years before beginning to work as a consultant and counsellor focusing on trauma, sexual health and folks with IDD. She works directly with clients with IDD as well as their families and supporters and is known for providing engaging workshops for families, self-advocates, front line workers, and other professionals. She is most importantly a family member of a sibling with IDD, her best teacher.
Why is it so important for us to talk about sexuality for people with an intellectual or developmental disability (IDD)?
Margaret: "Everyone is a sexual being; it doesn't matter if you have a disability or not."
Eric: Other than sexually transmitted infections (STIs), pregnancy, general health are there other reasons we need to be talking about sexuality for people that have an IDD?
Paraphrasing from the podcast, Margaret shares; "Safety. People with IDDs are much more vulnerable to being abused and taken advantage of. Also, a lot of it is about autonomy and making informed decisions and not feeling like someone else gets to make those choices for you. We don't have to allow others to make those decisions, that is a person's right [to make those decisions] when they are an adult.
In terms of statistics, now big of a problem is sexual abuse?
Paraphrasing from the podcast, Margaret shares, "There aren't any good solid stats – the research you referenced is from the 80s and 90s. [Eric referenced stat – 83% of women, 35% of men with IDD are sexually abused] The stats can vary from 2 percent to 60 percent. But what we do know, is that rates of sexual abuse for people with IDDs higher than the general population. Also, just like the general population, people with IDDs don't report, don't know how to report, [or don't have the language to know they were sexually abused as we discuss below]."
What do self-advocates need to know about sexual health?
Paraphrasing from the podcast, Margaret shares: "Language – if folks don't have the right language to tell us that something happened, how can they tell us? If you don't know the language of your body, how can you tell somebody when something goes wrong?"
Margaret shares a story sex educator Meg Hickling'shttps://www.amazon.ca/Books-Meg-Hickling/s?rh=n%3A916520%2Cp_27%3AMeg+Hickling work where Meg was going into prisons and working with inmates and teaching them sexual health. When she had the opportunity, she spoke to sex offenders and asked them how they looked for their victims. The sex offenders told her that they look for people that don't have the right language for their bodies. They said to her that if they do have the right language, they are more likely to tell. If they don't have the language, they are less likely to tell because they aren't having those conversations.
We also go deeper into the topic of consent on the podcast.
Margaret also shares that it is important that people that have an IDD know the basics of sexuality, sexual health, healthy relationships. On the podcast, she answers one of the most common questions she is asked by her clients with an IDD, "Where do you meet or find a partner?"
What do families need to know about sexual health?
Paraphrasing from the podcast, Margaret shares;
1) Make sure they have the language of their body.
2) Role of a supporter is a bridge to relationships, not to be the relationship.
3) As families, we need to let the person grow up and not be a perpetual child. If you are 50, you still have 50 years of life experience.
4) Recognize that puberty can be one of the most normalizing things that has or will happen to a person with an IDD.
What comes up in your work around menstruation?
Paraphrasing from the podcast, Margaret shares;
People are put on birth control to manage menstrual periods because families and caregivers feel like it is challenging to manage menstruation. We can teach menstrual management. Families will also say that the person is protected if someone abuses them. Margaret's response is, "Does that make abuse okay?" We should be keeping them safe from the get-go.
We also discuss the issue of consent and menstrual management on the podcast.
Margaret shares, "We tend to do things that are timely. We don't take the time to make sure that people fully understand, fully consent, and fully process what is going on."
What do supporters and organizations need to know about sexual health?
Paraphrasing from the podcast, Margaret shares;
1) Define the role of the supporter as a bridge to a relationship, not being the relationship.
2) Organizations need to have a sexual health policy. Everything is then dealt with similarly, and it addresses the individual sets of values that people delivering the support have.
3) Supporters need to be aware of their own beliefs and values.
We also get into interesting questions of:
Should people with disabilities be able to have sex in the group home?
Should people with disabilities be able to watch porn?
To hear these answers, you need to listen to the podcast!
I thank Margaret for the engaging conversation and for sharing her wealth of knowledge on sexual health. Margaret has also provided us with a library of resources on sexuality and disability below.
Love & Respect,
Eric
Resources:
Sunny Hill Education Resource Centre (SHERC) – This is a lending library with many sexual health-related materials.
Email: sherc@cw.bc.ca
Website: www.bcchildrens.ca/sherc
Sexuality Education for People with Developmental Disabilities (2018) – Elevatus Training – www.elevatustraining.com
Life Cycle – How We Grow and Change: A Human Development and Sexuality Education Curriculum. Varicheck, S.M. & Tolle, R.K. (2008). Life Cycle Education Consultants. www.lifecycleeducation.com
Websites (these are a combination of safe sexuality websites as well as websites addressing trauma/self-regulation):
Books
Asperger's Syndrome and Sexuality: From Adolescence through Adulthood – Henault, I (2006). Jessica Kingsley Publisher
Autism-Asperger's and Sexuality – Puberty and Beyond – Newport, J & Newport, M. (2002). Future Horizons
Boys, Girls, and Body Science – Hickling, M. Harbour Publishing
A Five is Against the Law! Social Boundaries: Stright UP! An Honest Guide for Teen and Young Adults – Dunn Buron, K. (2007). Autism Asperger Publishing Co.
It's Perfectly Normal: A Book About Changing Bodies, Growing UP, Sex and Sexual Health – Harri, R. (1994). Candlewick Press
Protocol for Personal Care (Adult or child) – Available at Community Options http://communityoptions.bc.ca/about-us/protocol-books/
Sex, Sexuality and the Autism Spectrum – Lawson, W. (2005). Jessica Kingsley Publishers
Dr. Margaret Newbury Jones Contact Information
778-215-0132
Comments
(3)
To leave or reply to comments, please download free Podbean or
I appreciate that you addressed this difficult topic.
Also what do you do when they become romantically infatuated with someone who is verbally and psychologically abusive towards them but because of their IDD they don't understand that abuse is wrong no matter how many times it is explained to them?
She keeps saying that sexual consent is their right as an adult. But age does not make an IDD individual an adult. If someone physically in their 30's but at a first grade level cognitively has been legally deemed incompetent in making financial and medical decisions, how can they be capable of making safe decisions regarding sexual activity? If it would be unsafe for a 7 yr old to engage in unchecked sexual activity, how is it safe for someone who is intellectually 7 yrs old?